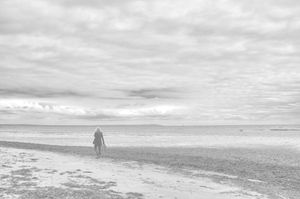 "Reading Changes Lives, it opens doors to opportunity, imagination, and empowerment, breaking the cycle of poverty and crime, but we have to start early. With the help of Ardoch's early language and literacy programs and a wonderful partnership with Children's Literacy Gift, together we have been able to help many children begin their love of literacy and the journey to making a wonderful Impact on our future Australians"   ~ REN
---
Children's Literacy Gift : Reading Changes Lives  
Children's Literacy Gift is a not-for-profit organization based in Melbourne, Australia. 
We are advocates for the power of reading and developing a love of literature in children. We believe that teaching children to read is the key to breaking the intergenerational poverty cycle in Australia and the rest of the world.  
"One Billion people in the world are illiterate, if it was a health problem it would be called an epidemic. Illiteracy has a cure, it's as simple as learning to read… " 
Children's Literacy Gift provides Reading Aloud Programs to children in Primary Schools and Kindergartens. 
Our objective is to build a foundation for reading giving children every opportunity to learn to read.  
Collaboration is a core value to us which is why we have formed a strong partnership with ARDOCH.  ARDOCH and Children's Literacy Guild are aligned in our mission and intentions which therefore enables us to increase our Impact.  
---
ARDOCH : Realising Children's Education through Education 
Ardoch is a children's education charity focused on improving educational outcomes for children and young people in disadvantaged communities. 
Ardoch partners with schools and early years services to deliver tailored education support programs that aim to increase engagement in education, build aspirations, enhance learning outcomes and increase the confidence of children and young people living in disadvantaged communities.  
The Early Language and Literacy Project , delivers programs to over 120 Schools in Australia. This program builds on the success of our 'Play, Learn' Read' and 'Talking the Talk' programs, and combines these targeted approaches into one consolidated program.   This impacts well over 720 children, giving them stronger language and early literacy skills to enable them to read, enhances the love of books and reading. The program increases social skills, confidence and develops stronger educational outcomes.